I have been following Lori over at a Bee in My Bonnet for quite a while now. She is a wonderful quilt artist and has some great patterns for you! And right now she is celebrating her new blog look by giving away 3 of her patterns. She has a wonderful vintage look over at Bee in My Bonnet along with some really fun vintage music to listen to. So take a trip over for a visit and pick out your favorite patterns.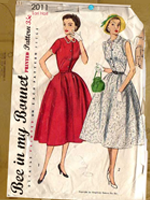 My favorites are Quilters World, Cottage Garden, Grandmas Kitchen and Eat Cake. Yes I know that is 4 not 3 but I just could not decide on the 3rd one.
Picking up our two oldest grandsons this evening and going to a quilt shop with my sewing buds tomorrow. Have a busy weekend coming up but I will try and check back in each day. I have been trying to post everyday for a month and I have only 3 more to go. I think I can, I think I can....Blessings!