I have been painting our Great Room and doing some tweaking along with moving the furniture and wall decor around. This is a large room off our dining area that was listed as a Great Room when we bought the house. We lived in a very small house for 28 years and I just do not know what else to call it. It is just a great big room that we just sit in and look out the great big windows. It does not get used a lot. Mostly when we have company. I think I would be more comfortable calling it a family room and the room downstairs that they called the family room the den. That is where hubs spends his down time. So one of the things I have been working on this week is a plant stand that was just put together from odds and ends. Hubs had built it for a speaker stand years ago and when he did not use it any longer he put a wider top and bottom on it. This is what it has looked like for a few years. Unfinished with a large plant covering most of it.
I started out by painting the top and bottom barn red but that picture did not turn out to share. Next I painted the whole thing Courtyard Tan, (not so white, white).
The next thing I did was sand off the white paint along the edges and some raised areas. I found I did not have any antiquing gel so I mixed Raw Umber acrylic paint into some Dutch Boy Clear Glaze that I had and brushed that on next, wiping off a little where I did not want it. Here is the finished plant stand after I added a coat of polycrylic. It is hard not to set the plant on it but hubby said I better wait a few days. Patience.....
stuff
creations.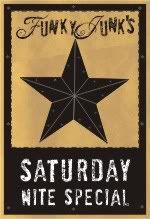 Thanks for coming by! Love having ya!