Flowers, Frogs and Ferns?
Why the question mark? Because I am posting things beginning with the letter
F
for Alphabe-Thursday but I am really actually thinking about summer and how much I am longing for it. But for now here are some pictures of some of the
f
lowers I grow in our gardens and around our yard.
We have two ponds and a ton of these jumpy, chirping, croaking and singing all night green
f
rogs. When they start making noise summer is near. I have actually become use to them singing me to sleep at night.
And last, the
f
erns that cover the floor of the woods that surrounds us like a sea of green. They try and take over the gardens and the wooded walks we have. The grandchildren like to hide in them because they get so tall and they are still so short.
I believe this is a post of things beginning with the letter
F
and a dreamer thinking about her
f
avorite season of the year. I hope you enjoyed thinking about summer with me I always enjoy you coming by.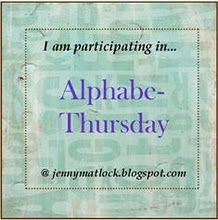 Go over to Jenny Matlocks and check out the other participants posts there are always some great ones to read and beautiful pictures to look at. I hope you are having a great week!. Thanks for stopping in!