N is for Nothing
That is all I could think of all day long.
N
othing. We use to sing a song in Girl Scouts that was called the Nothing song. It went something like this, Nothing, Nothing, Nothing, Nothing, Nothing all day long. Nothing, Nothing, Nothing, Nothing how do you like my Nothing song? Second verse same as first a little bit louder and a whole lot worse. I am not really sure if I have the last line correct.
Here is a little something.
Narcissus that I forced this winter.
Some pictures of nests. I am sure I shared these last summer but they are sweet so here is a repeat.
Pop over to Jenny Matlock and check out the rest of what the other Alphabe-Thursday participants are sharing. There are always a lot of interesting stories, pictures and things to learn.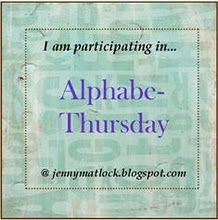 Thanks for stopping by! I hope you are all having a great week!