It is Friday Night Sew In and I have been cutting bias tape for our Middle Daughter's quilt that just came back from the quilter.
On to Farmgirl Friday over at Deborah Jean's Dandelion House. As some of you know I spent the earlier part of the summer outside working in the yard getting flower beds ready for the wedding held here last month. I did take some time to go to a couple of barn sales and here are a couple of things I picked up at one of our favorite spots.
here
where I posted about the boarder we re-worked this summer. I was going to link that past post up with Farmgirl Friday, but for some reason the link I had saved for Deborah Jean's was out of whack for a couple of weeks. Was glad to make it right again so I could participate with this fun party.
This is what I used the wire basket for.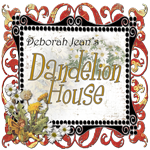 Have a wonderful weekend! Blessings!