Good Evening!!!! Since I have been missing in action so much lately, wrote about that in my last post, I thought I would post what has been happening around here and hook up with some Friday Night Parties. First off stopping in at
Common Ground's Vintage Inspiration Party
.
We use some vintage items for just the thing they were meant for such as this garden trug that belonged to hubs grandfather. It is strawberry time here.
Next stop is
Deborah Jeans Dandelion House Farmgirl Friday Blog Hop
:
Over the last couple of weeks we have been watching out for a sneaky fox. We lost one hen and hubs chased the fox off while he was trying to drag another one out of the yard.
As I have mentioned in previous posts we are getting ready for a wedding in our back yard this summer. I decided our back border needs to be deeper so I can get more color in it for the late July wedding. First I had to dig up all this black plastic edging the previous owners put in. It was buried pretty deeply into the ground.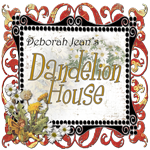 And lastly I signed up for the once a month Friday Night Sew In over at
Handmade by Hiedi
. It is now almost 9:30 P.M. Friday night. I came in from my digging and watering and have been eating a very late dinner salad while writing this post. When I signed up for the sew-in I was hoping for rain. No rain today, so as I wrap up this post I will be having a crochet-in for the rest of the evening. I am working on our youngest grandson's afghan for his August birthday. It is afghan number four this year only two more to go for the 5 year old's birthdays in October and December. I am going to try and get at least 7 rows done before hitting the sack.
That is all friends. I know it was a long post but I have so much to catch up with. If it rains tomorrow I will be painting inside, if there is sun I will be digging in the dirt. Have a wonderful weekend! Blessings!