I have been working hard on my project that I was taking my time out of blogging for but one of my sweet blogger friends left a recent comment and I quote "Gone long enough already!!! Come back!". That would be Holly of
I Wish I Were a Walton
, so since I cannot resist a request from a friend I will try and start posting again. Unfortunately I do not have anything completed to brag about. I can tell you that I would love to be spending some time here:
turned 2.
This was about an 8 foot sundae that was catered to their front lawn.
We have been eating a lot of fresh vegetables from our garden this year and I made a wonderful eggplant dish a couple of weekends ago that I thought I would share with you. We had two really pretty eggplants that hubs brought in so I took some time surfing the web for a good recipe.
This is the the recipe that I found at Recipe4Living. It is a little long so I am just going to send you that way
Awesome Eggplant Rollatine
and show you a couple pictures of the end result.
What do you say Holly am I back? Now I am going to go visit some of my favorite bloggers and just chill for the rest of the evening.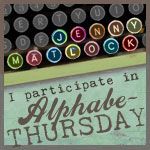 Have a wonderful weekend! Blessings!